Silicon Heterojunction Technology
One of the main research activities of the KPV-LAB is the development of high-efficiency solar cells, based on silicon wafers.

Transparent Contacts
At KPV-LAB we focus on the following topics for the transparent contact development:
Improving the fundamental understanding of 'passivating' contacts

Importance Fermi-level unpinning

Passivating-contact engineering

New buffer layers (better transparency/tunneling trade-off)
Minimizing temperature-coefficient solar cells
Application to non-Si absorbers

Doping-free approaches: we aim higher contact transparency
Solution-processed contacts

Road to simple back-contacted solar cells

New Device Architectures

Our major aim is improving the performance of the photovoltaic devices by better temperature tolerance and light management. For this, we focus on the following topics.
Device polarity
Bifaciality
Back-contacted heterojunction solar cells

Schematic illustration of the back-contacted (left) and bifacial SHJ (right) (Reference: T. G. Allen, J. Bullock, X. Yang, A. Javey, S. De Wolf, Nature Energy 2019.)
In the KPV-LAB, we use Indeotec OCTOPUS II PECVD-PVD cluster to fabricate silicon heterojunction solar cells
The Octopus II system is the latest product generation of the OCTOPUS equipment portfolio. The OCTOPUS II combines a couple of all-new, impressive and proprietary reactor and system design developments such as the IRFE technology for exceptional stable plasma conditions, the Mirror reactor concept for the top and bottom deposition or the potential combination of the PECVD and PVD deposition mode in one system without any interruption of the process sequence.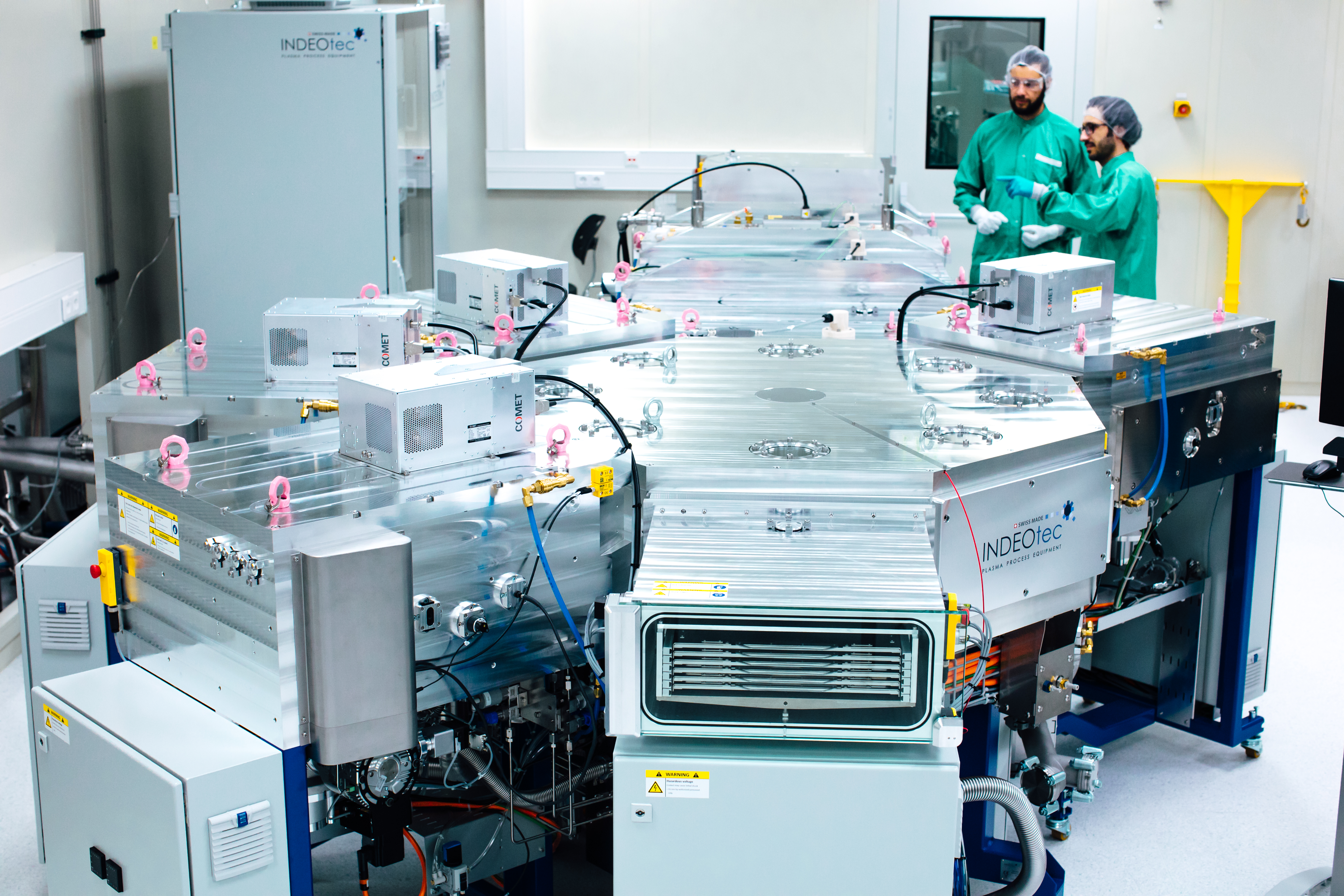 Indeotec OCTOPUS II PECVD-PVD cluster