The Eni Award aims to reflect the importance of scientific research and innovation, promoting a better use of energy sources and encouraging a new generation of researchers. The award is an international point of reference for research in the energy and environment sectors.
Michele has been announced as the winner of the Young Researcher of the Year award. Selection is made from researchers under 30 who have obtained a research doctorate at Italian universities. Michele was a Ph.D. student at the University of Padova - Italian Institute of Technology where he presented a thesis on the stability of two emerging photovoltaic technologies: organic photovoltaics and perovskite-based cells, and their potential capabilities. In 2017, Michele joined Prof. De Wolf's group as a postdoctoral researcher at KSC.
The award ceremony took place at the Palazzo del Quirinale on October 22nd, 2018 in the presence of the President of the Italian Republic, Sergio Mattarella.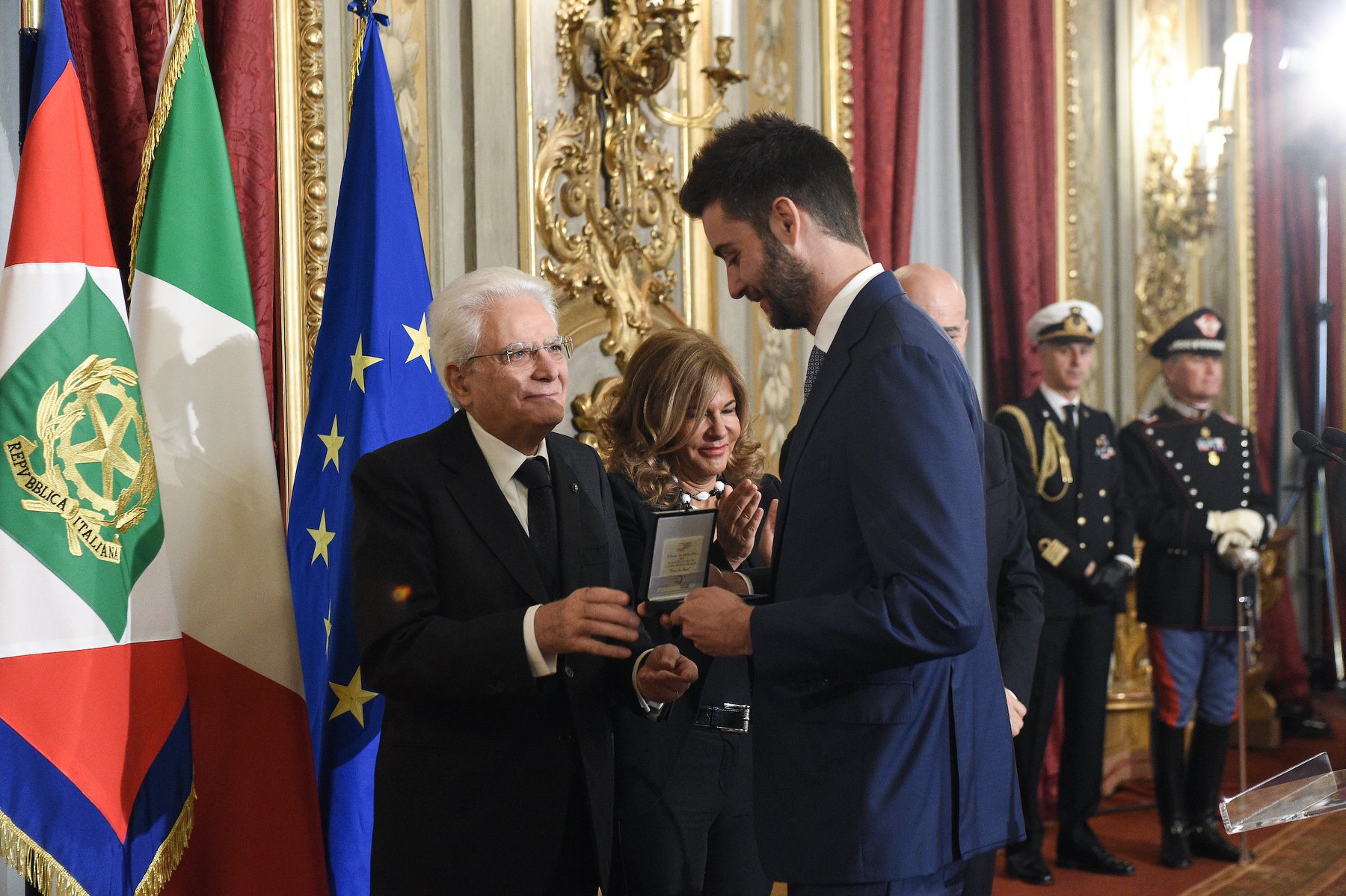 Photo: Sergio Mattarella, President of Italy, awards KSC postdoc Michele Di Bastiani his Eni Young Researcher of the Year Award.
https://www.eni.com/en_IT/innovation/eni-award/2018-michele-de-bastiani-young-researcher-year.page?fbclid=IwAR0ktXE61n5-rE7kVAx1nAVsJ-IQ0yFCcui3nM4f3m3U8jL0nx6MH5z6T64